Blog
20 Vegan Appetizers for Game Day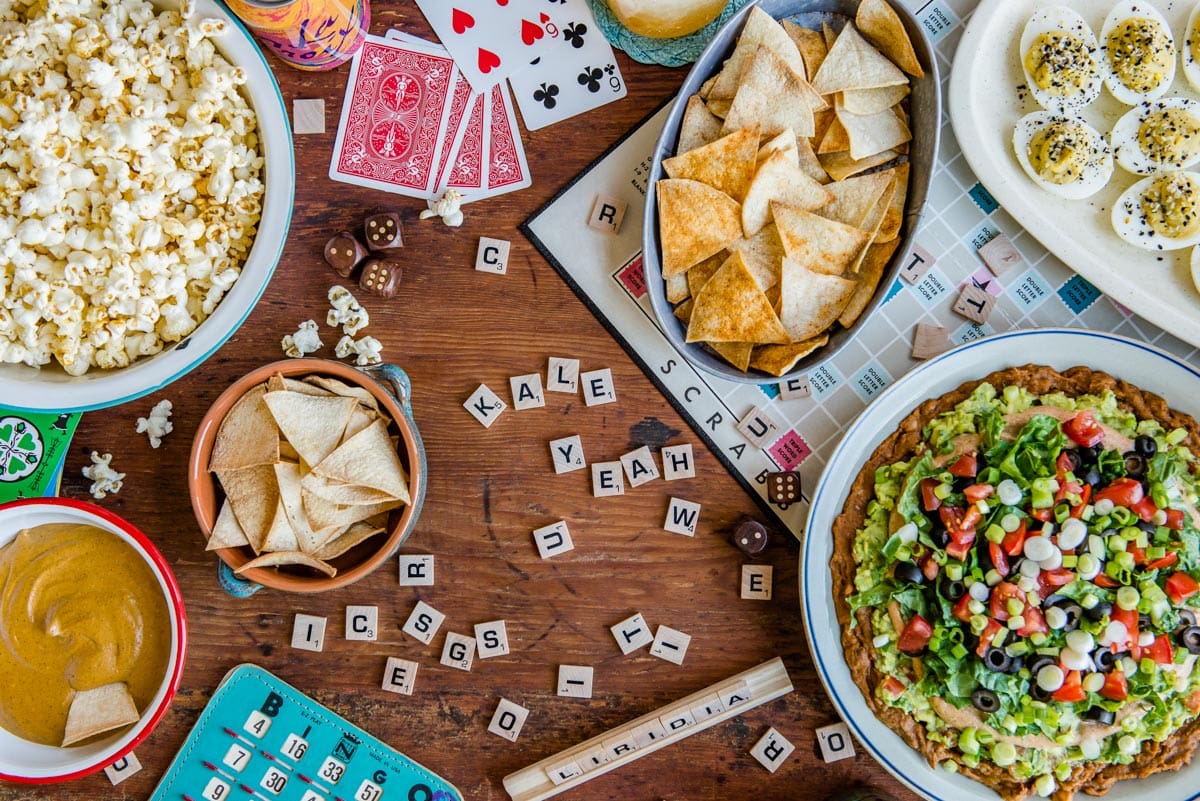 If you're planning a party then I've got the best of the best game day snacks, holiday appetizers and easy finger foods for your big event. These 20 vegan appetizers are sure to please a crowd as well as cater to a variety of dietary needs your guests may have. Food is meant to be enjoyed, and vegan party food is no different!
I've divided my recipes into sweet and savory, depending on what you need. Be prepared to share these recipes with your guests; they are THAT good!
Vegan Party Food
Sharing good food with good friends is a passion of mine. There's nothing quite like whipping up a recipe that I know others will enjoy. So rest assured the below vegan appetizers are part of my Thanksgiving spread, New Years snacks, Easter brunch, and Game Day snacks.
The term vegan applies to people who don't eat food coming from or created by animals. Some vegans don't buy or use animal products either. If you are making vegan food then the most common foods to avoid are eggs, honey, and dairy. I've got so many delicious plant based substitutes like flax eggs, vegan sour cream, dairy free parmesan, alternative sweeteners and more on the blog.
I am not a vegan– I follow a plant-based diet. Which I have found the most freeing way of eating and fueling my passions.
Savory Game Day Snacks
I've got a wide variety of vegan appetizers to help you wow your party guests. Hot dishes, cold dishes- you name it, I've got it!
Sweet Game Day Snacks
If you're looking for vegan appetizers of the sweet variety, then I've got you covered! Check out these delicious recipes: 
Anyone hungry yet? I'm def looking forward to the next time I can break out a few of these gems. Whether you need savory or sweet, warm or cold, I've got a vegan party food that can fit any scenario.
Vegan Game Day Appetizers FAQs
If you need some more vegan appetizer inspiration, then follow Stephanie of VeganWhat, Jenné of SweetPotatoSoul, Megan of Detoxinista and Jasmine of SweetSimpleVegan for incredibly tasty plant-based recipes.